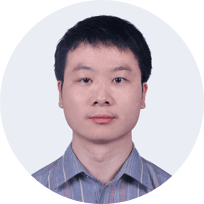 Liao Yue
Ph.D. student in anthropology at the University of Illinois Urbana-Champaign
Liao Yue is a Ph.D candidate in Anthropology at University of Illinois in Urbana-Champaign. He received his B.A. degree in 2014 from School of Public Administration, Renmin University of China (RUC). He obtained the M.S. degree from the Department of Anthropology, Sun Yat-sen University (SYSU), in 2016. From 2014 to 2016, he worked as a research assistant in the Center for Migration & Ethnic Studies, SYSU. During this period, he has done a three-month fieldwork in Jie Xiu County, Shan Xi Province and write several research reports. His recent essay Settlement and Transportation: China's Urban-Rural Social Structure Change Through the Perspective of Roadology has been published in Social Sciences in Guangdong, No.1, 2018. 
Commentaries:
How Drones Are Luring Young Chinese Back to the Countryside
Rural Land Transfers Must Benefit Farmers, Not Corporations
Tourism Trap: How Long Can China's Rural Travel Boom Last?
Better Together? Inside a Village's Embrace of Collectivization