ZHEJIANG, East China — Darkness was going to be Gaotiankeng's ticket to a bright future. The remote village planned to transform itself into a stargazing resort, cashing in on its status as one of the few remaining places in eastern China free of chronic light pollution. But those hopes suddenly dimmed when the Chinese government included the village in its plans for a new national park.
The 250-square-kilometer Qianjiangyuan National Park, which launched as a pilot project in 2016, was set up to protect the verdant mountain landscapes of western Zhejiang province, on China's east coast. Botanists consider the subtropical evergreen forests covering much of this region irreplaceable, especially in light of the enormous damage done to Chinese ecosystems over the past three decades. Local residents, however, feel they are paying the price for this renewed effort to protect their local environment.
Gaotiankeng was largely left behind by the economic boom that transformed the provinces along China's eastern coastline. Perched high in western Zhejiang's mountains, the area was only connected to the road network in 2005. Few tourists arriving to enjoy the region's bucolic scenery reached the village — the final destination at the end of the winding mountain route.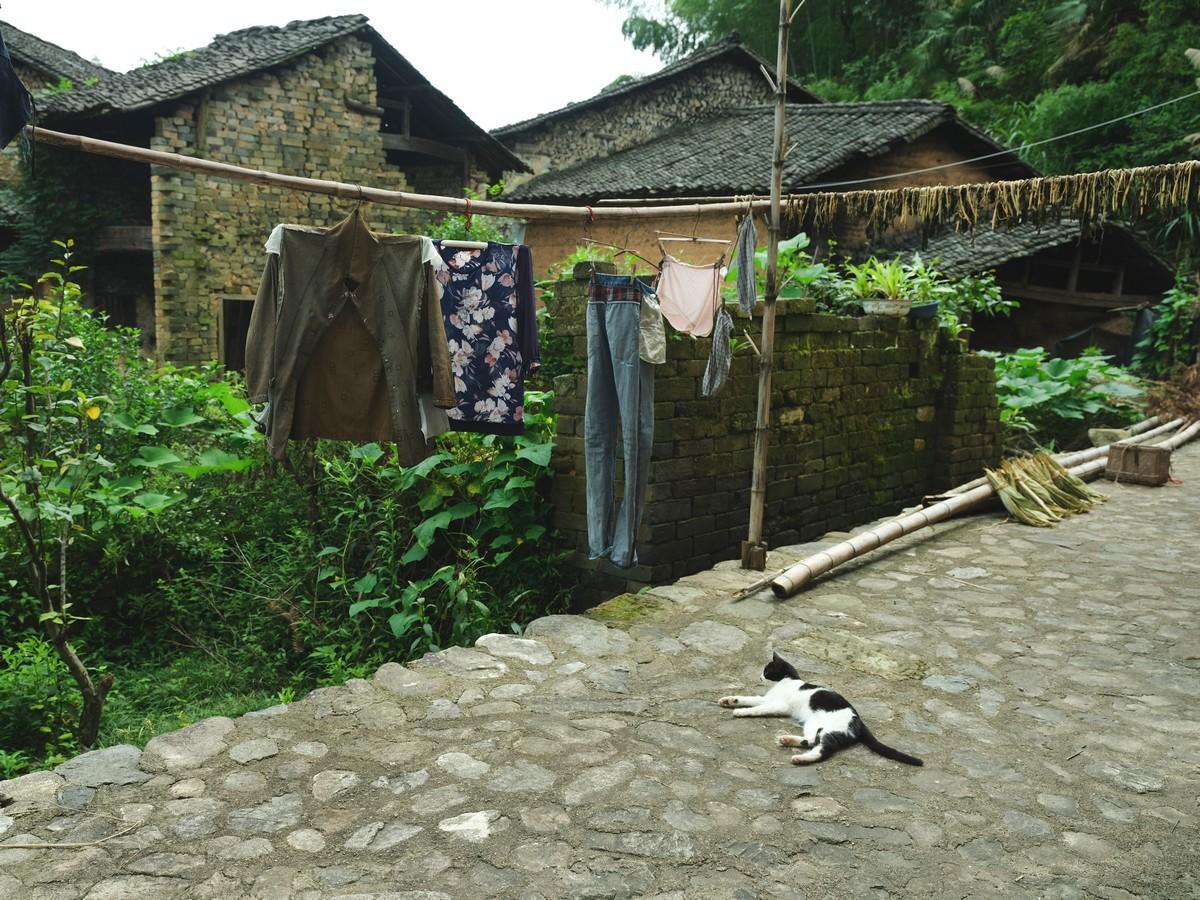 Villagers dry clothing in Gaotiankeng Village in Zhejiang province, July 17, 2019.
Then, six years ago, it began to look like the villagers' fortunes were about to change. A group of astronomy enthusiasts set up camp in Gaotiankeng and discovered that the area offered stunning views of the night sky. At more than 600 meters above sea level, Gaotiankeng is the highest settlement in western Zhejiang, and the village began to gain fame among China's stargazers.
In 2014, the village started drafting plans for Jiangnan Night Park, an ambitious tourism project designed to build on Gaotiankeng's growing popularity. Fang Shanfei, secretary of the village committee, and Yu Jiabin, the village head, still have blueprints for the complex on their smartphones. The images show a stargazing platform rising up from the highest point in the village, and a rash of dome-shaped holiday homes spread across the mountain slope.
But this dream died as soon as the plans for Qianjiangyuan National Park were announced. Three years on, the two young cadres still cannot hide their disappointment and confusion. "An expert came to see us and said that our plans were too big and that we had to change them," says Yu, scrolling back and forth through the images on his phone.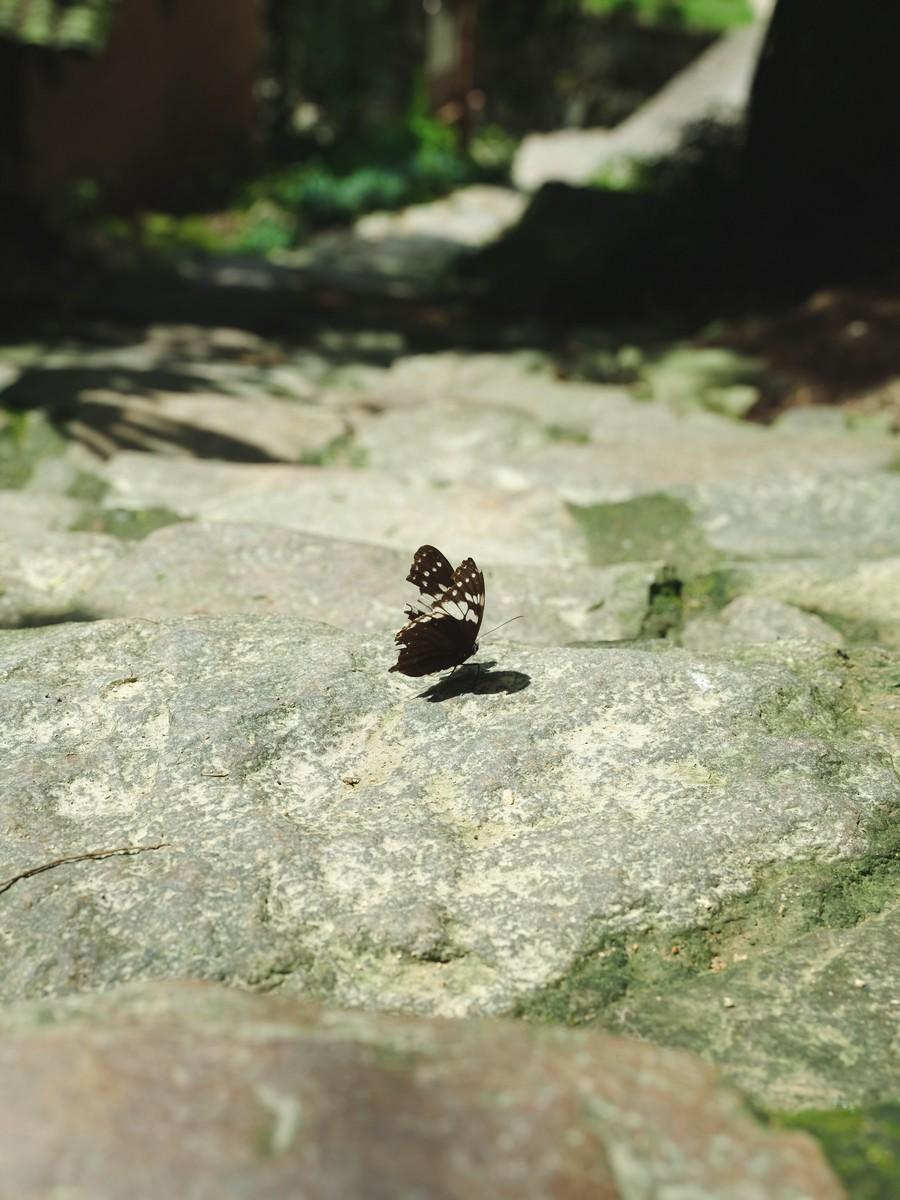 A butterfly perches on a stone road in Gaotiankeng Village, Zhejiang province, July 2019.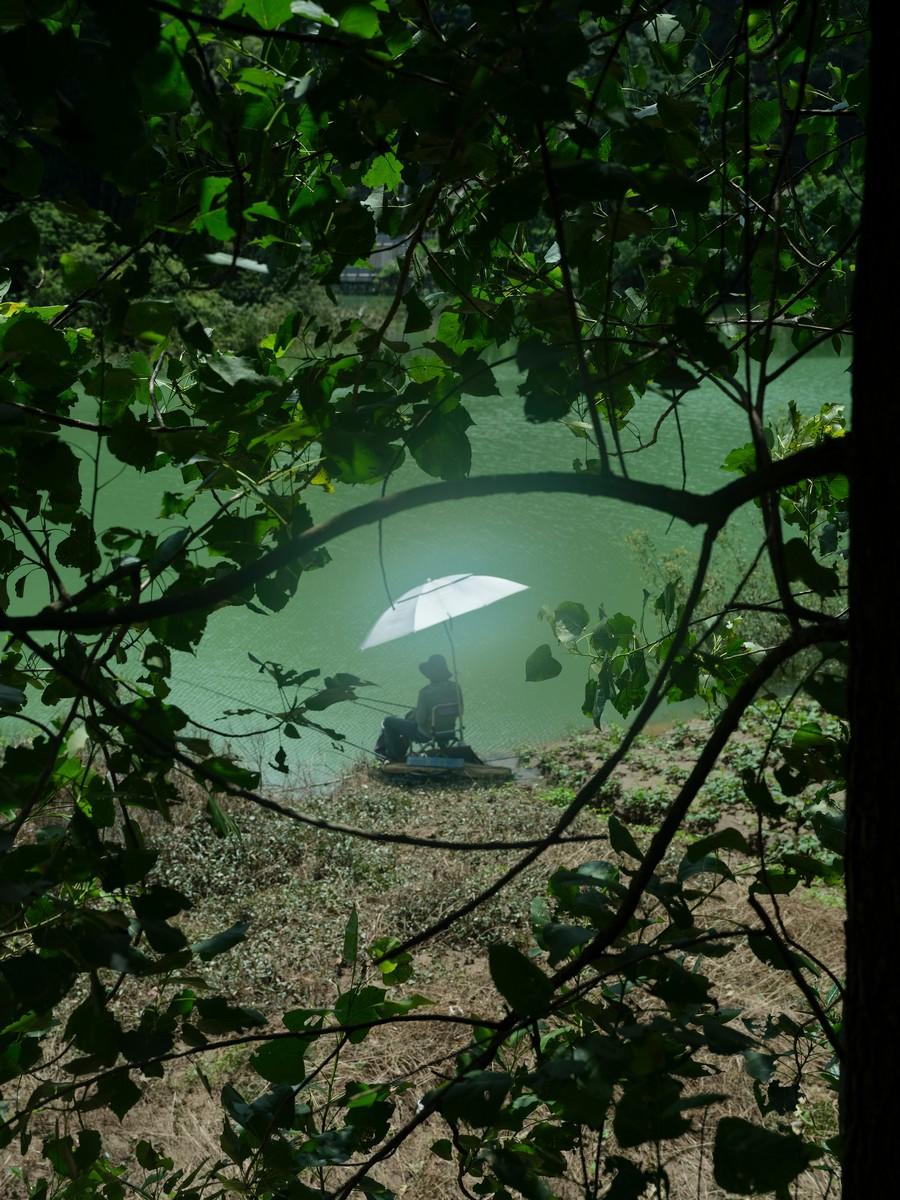 A man fishes inside Qianjiangyuan National Park in Zhejiang province, July 2019.
"We had to stop their planned project immediately, since there was a possibility of damaging the mountain and causing soil erosion," says Wang Changlin, deputy director of the Qianjiangyuan National Park Administration.
Many similar conflicts are emerging as the Chinese government tries to build a network of national parks in areas where communities have been living for centuries.
Nearly 100 countries have established national parks to protect large ecosystems by limiting development. The concept dates back to the summer of 1870, when an American lawyer named Cornelius Hedges and 19 companions went on an expedition to Yellowstone, a beautiful stretch of land in northwestern Wyoming state. For over a year, Hedges led a campaign to preserve the region's natural landscape, which finally led to President Ulysses S. Grant signing an act creating the world's first national park at Yellowstone in 1872.
But national parks are only just taking off in China. The Qianjiangyuan National Park Administration, where Wang works, was officially established in July 2019. Its main goal is to protect the primeval forests of Gutian Mountain, part of the Baiji mountain range.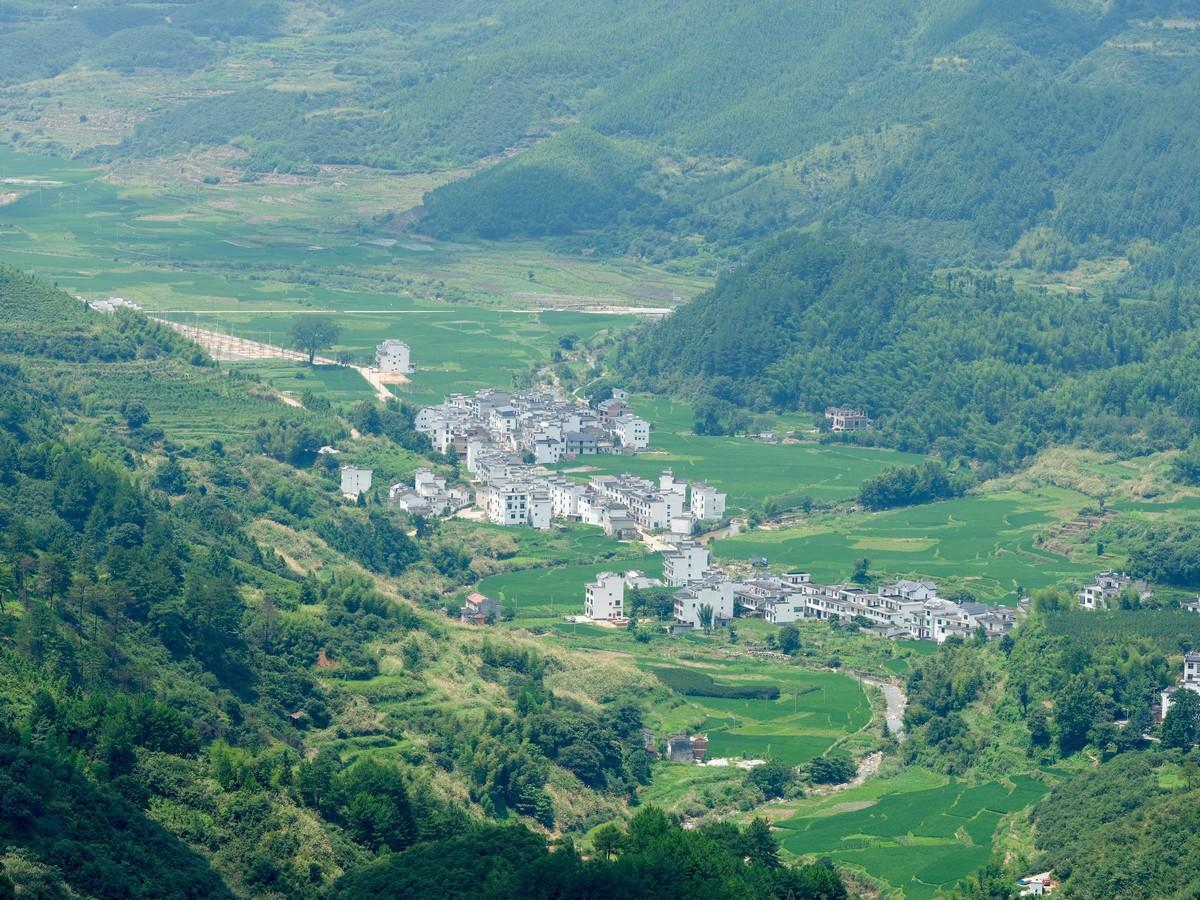 An aerial view of a village surrounded by mountains inside Qianjiangyuan National Park in Zhejiang province, July 2019.
Most regions in the world at this latitude are deserts or steppes, but Gutian is different. Moss covers the mountain paths in the most inaccessible places, and even in the winter most of the trees remain green, with layers of leaves stretching as far as the eye can see.
Ren Haibao, a botanist at the Chinese Academy of Sciences, explains that Gutian's verdant scenery is the result of the influence of the elevated Qinghai-Tibet Plateau, which creates the East Asian monsoon climate. This nurtures the unique subtropical evergreen forests that extend from the edge of the plateau in the west to the Zhoushan Archipelago, off China's eastern coast.
"In the densely populated east, most of the forests have degraded due to human disturbance," says Ren. "Only in the Qianjiangyuan area can you still find relatively intact and original low-altitude subtropical evergreen broad-leaved forests."
The Qianjiangyuan National Park project, which has now been approved, is designed to preserve this unique ecosystem. But unlike in the United States, where national parks stand as iconic monuments to endless wilderness, China's new nature reserves have to strike an uneasy balance between the interests of conservationists and the welfare of local residents.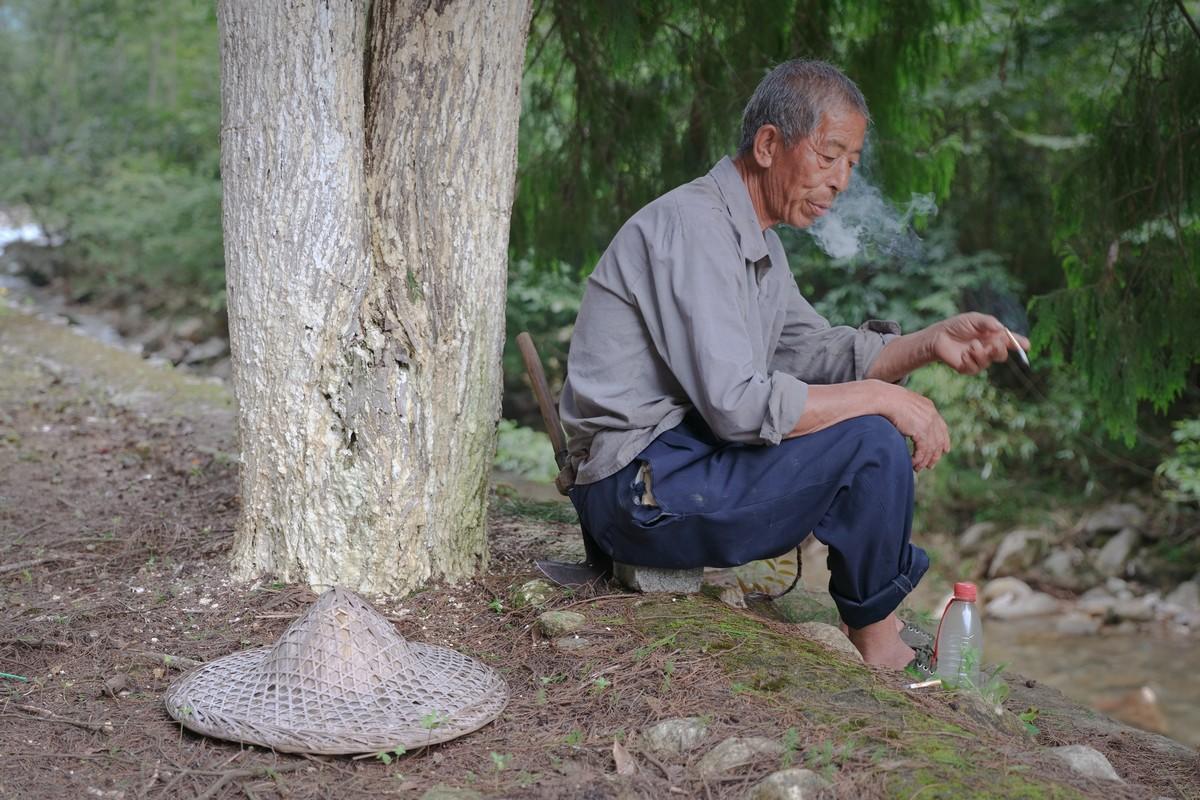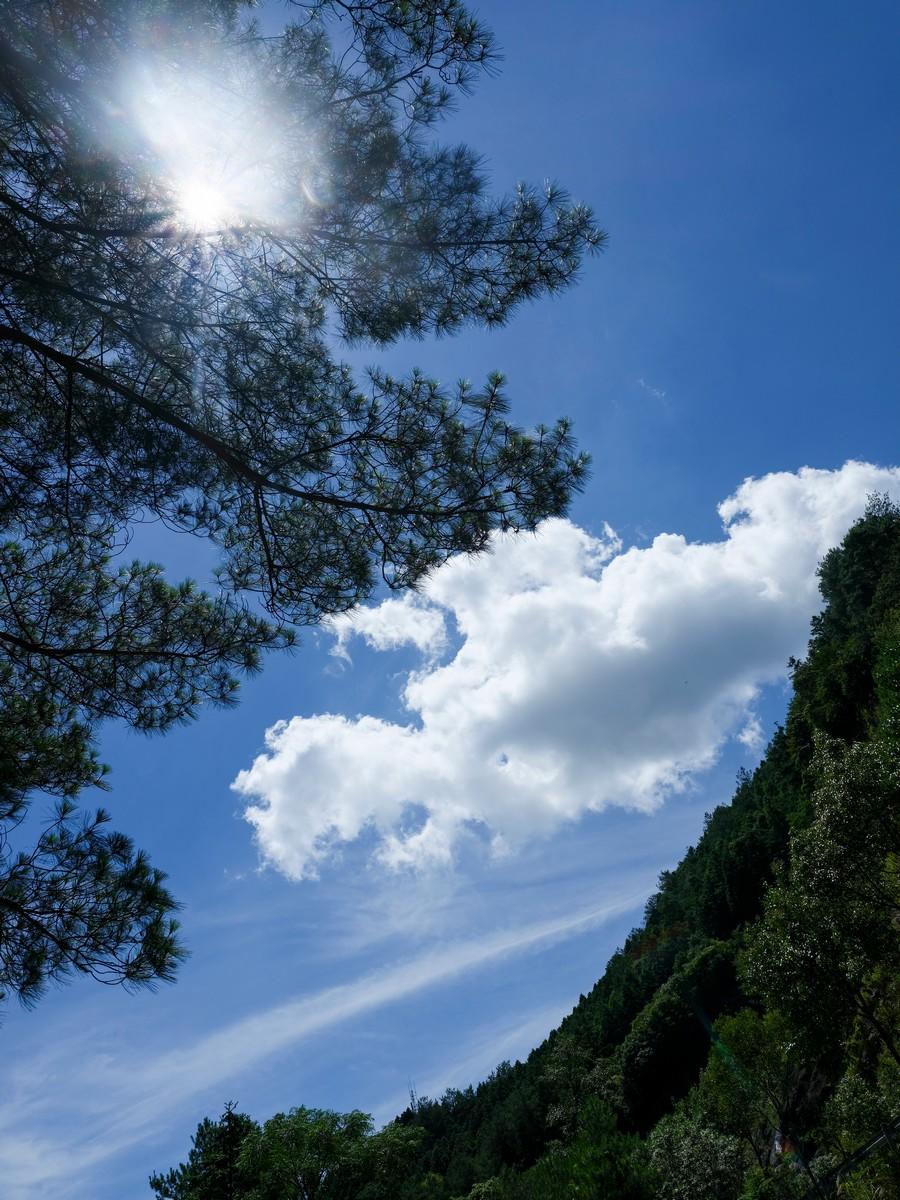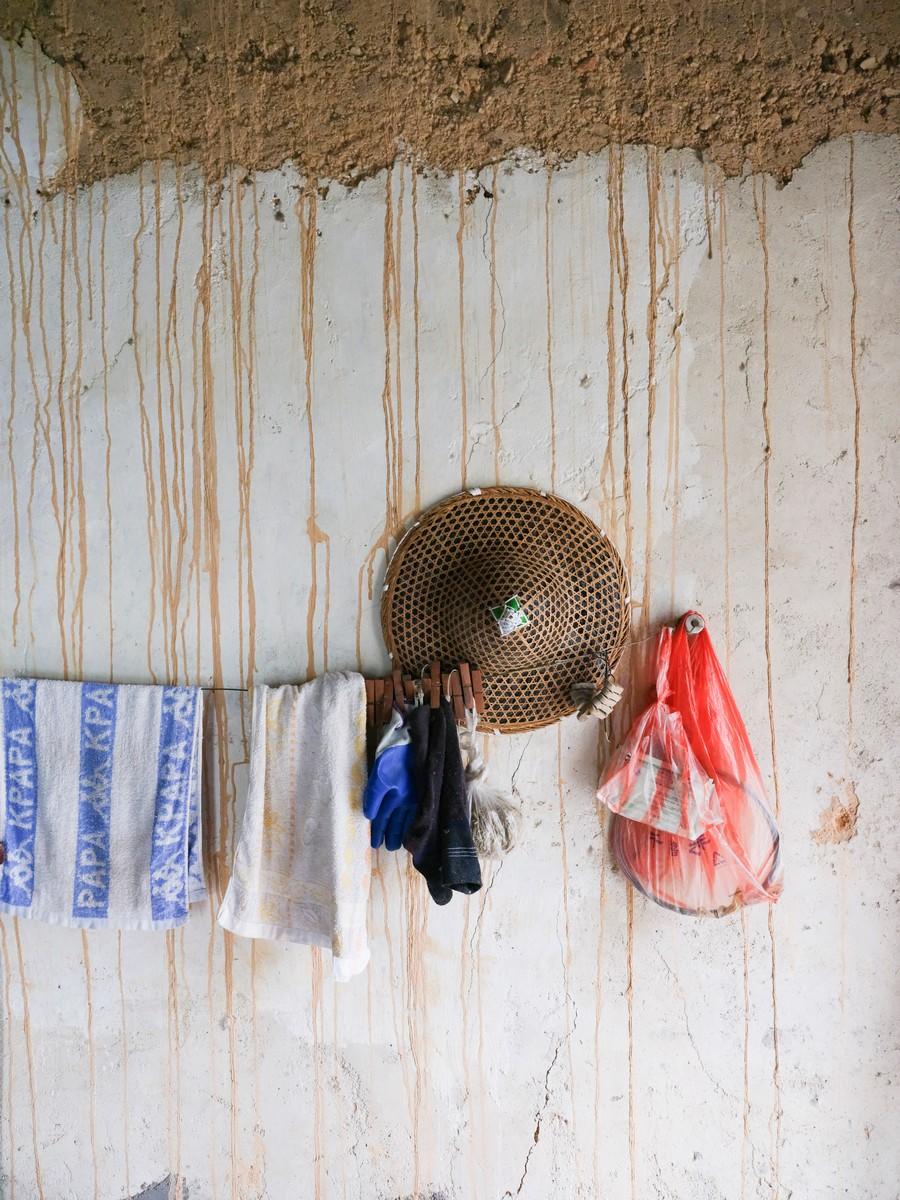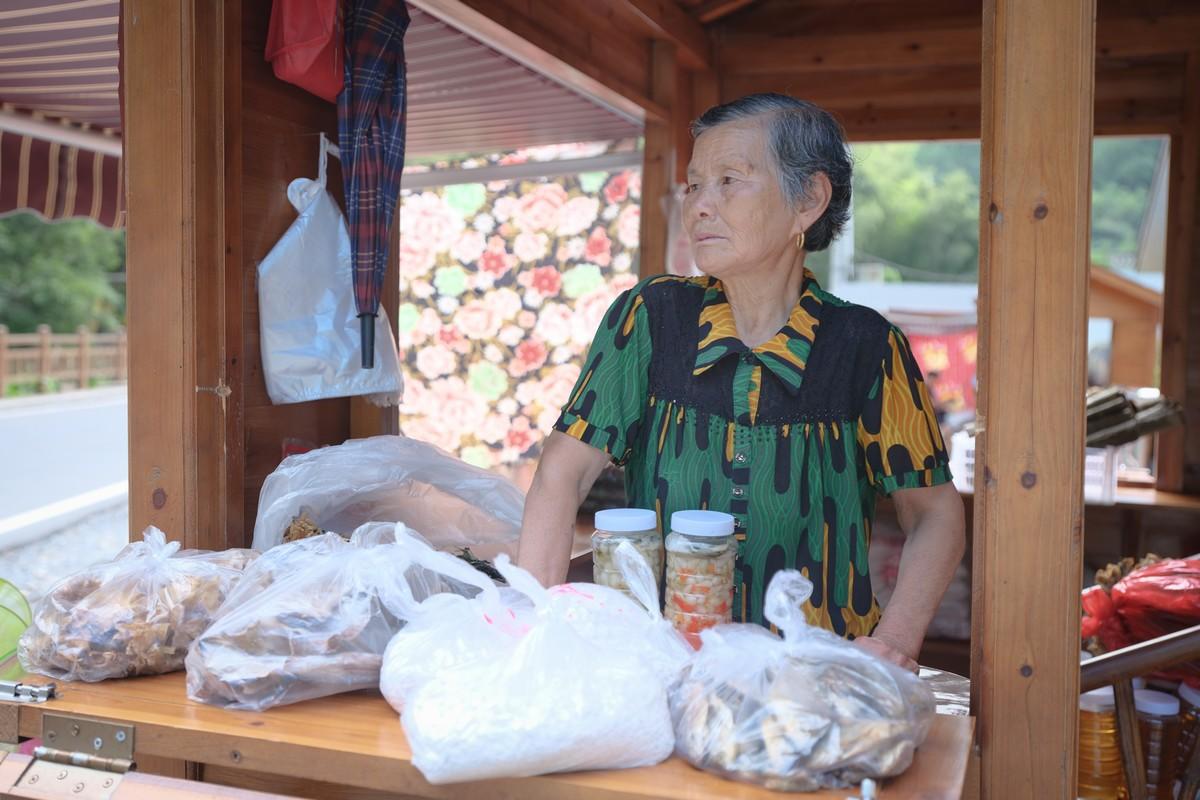 Top row, left: A 72-year-old cowherd smokes near a river on Gutian Mountain; right: A forest inside Qianjiangyuan National Park in Zhejiang province, July 2019. Bottom row, left: A villager's belongings hang on the wall; right: A woman waits for customers at her souvenir shop inside Qianjiangyuan National Park in Zhejiang province, July 18, 2019.
Twenty-one villages with a combined population of nearly 10,000 are located inside the borders of the Qianjiangyuan park, and many of them feel uneasy about the new environmental policies.
The park's first move was to implement strict measures to protect Gutian's trees. Logging had been an important source of income for many villagers, and the policy was a blow to some residents.
Zou Hongming, a villager from Gaotianjeng who was one of the park's first rangers, has spent a long time dealing with the change. After the logging ban, each household was allowed to cut down just 1 cubic meter of forest per year, enough to earn just over 500 yuan ($70). Those bold enough ventured into the hills after dark to illegally fell trees. Zou himself once did this.
Chinese conservationists envy the single ownership of land in U.S. national parks, most of which are owned by the federal government. Things are more complicated in China. In Qianjiangyuan, nearly 80% of the forest the park wants to protect is collectively owned by local villages.
In early 2018, Kaihua County, which administers Gaotiankeng, issued a plan designed to ease the collective ownership of forests in Qianjiangyuan. The ownership of the land would not change, but the government would increase ecological compensation and sign agreements with villagers to limit their use of the forest and ensure they abide by the park's rules.
A van loaded with wood on its way out of Qianjiangyuan National Park in Zhejiang province, July 2019.
Crops grow in Gaotiankeng Village in Zhejiang province, July 17, 2019.
Residents relax in a village inside Qianjiangyuan National Park in Zhejiang province, July 2019.
The payments were higher than the national average for this kind of compensation, at 48.2 yuan per mu (roughly 0.16 acres) of forest. But many residents were not convinced. Some complained that the agreement seemed to be mandatory. Even more believed the compensation was too low to make any difference in their lives.
Zou, who owns more than 50 mu of forest, was left with 2,000 yuan per year in compensation to add to his 12,000 yuan annual salary as a park ranger — still less than what he previously made felling trees and doing the occasional odd job.
Several locals in Gaotiankeng, including Zou, are trying to supplement their income by turning their homes into guesthouses to attract tourists. Zou spent 130,000 yuan in 2015 to convert his small whitewashed house. During the summer months, he says he can earn more than 10,000 yuan.
But the villagers still meet hard times during the off season, and chafe at the restrictions the park places on them. Their living standards have been among the lowest in Zhejiang for decades, and they are eager to get rich.
Yu, the village head, recalls that in the 1990s, most of the villages nearby had been hooked up to the electricity grid. Gaotiankeng residents, however, still relied on a small hydroelectric power station built in the '70s, which provided light for only one hour each night.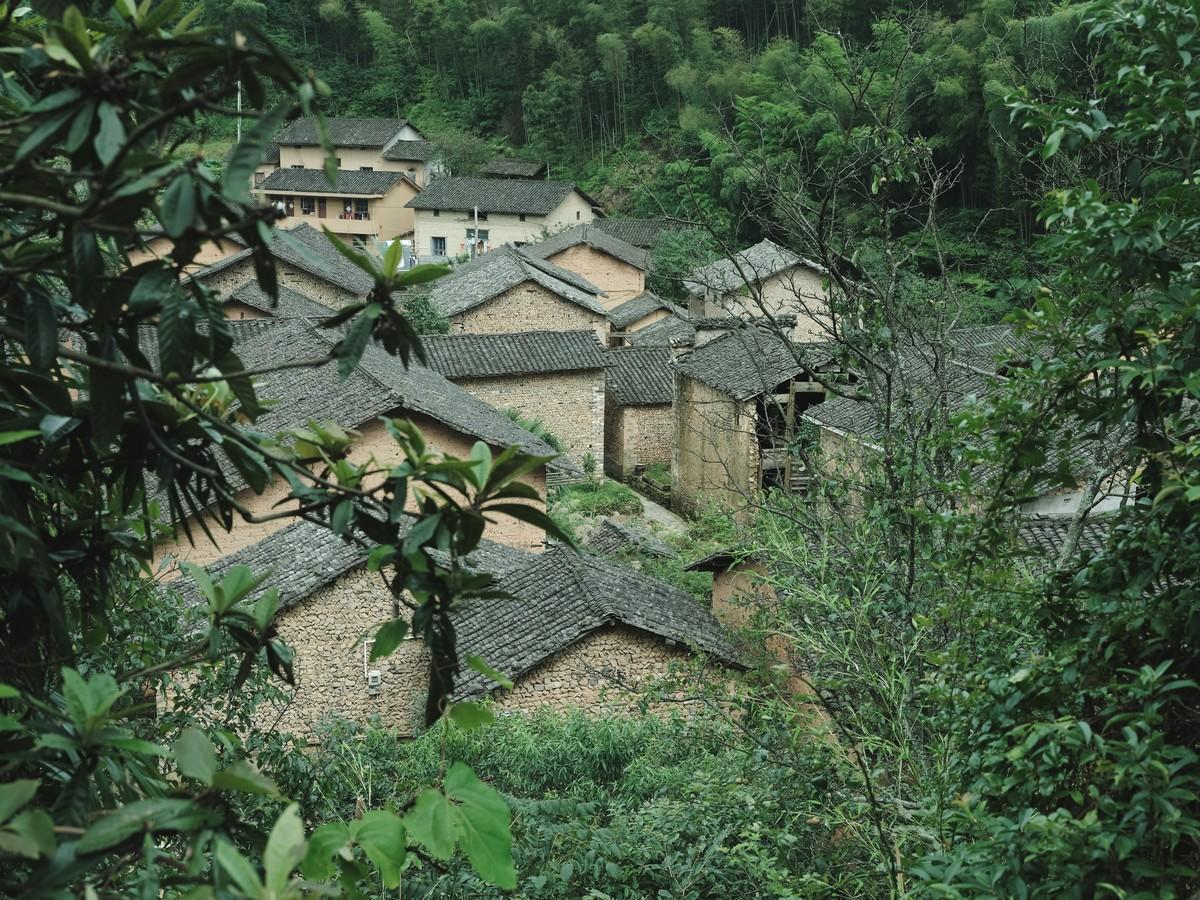 Traditional houses in Gaotiankeng Village in Zhejiang province, July 17, 2019.
Niu Hongwei, chief conservation officer at the Paulson Institute, contrasts the situation in Qianjiangyuan with the U.S., where so-called gateway communities located just outside national parks often earn a high income providing visitors with accommodation and amenities. China faces a huge challenge finding a win-win solution for park managers, local governments, and communities affected by the new conservation policies.
The government says it supports responsible, eco-friendly tourism inside the park. It hopes that Gaotiankeng's rustic western Zhejiang style — with its yellow loess-walled, gray-tiled homes packed closely together — will attract visitors, while the brand power offered by the national park can help locals charge higher prices.
But national parks are a new phenomenon in China, and there are no precedents to follow. Every step forward must be taken carefully.
"To put it bluntly: It's about conservation and development," says Wang. "It's not about doing nothing. But the key is to not destroy the environment, or to damage it as little as possible."